Knitspirations
December 9, 2013
I love watching movies with hand knit costumes!  The only problem, I tend to focus way more on the knits than the movie….but that's not really a big problem in the grand scheme of things. Last week we took the kids to see Frozen (didn't love it, tired of the: I am just a girl and I need to be saved by a charming prince (though he wasn't a prince in this case) with broad shoulders and…..you get the picture……theme (and you have to sing this as you read it…sounds much better that way))
Anyway, so we saw the movie and one of the main characters was wearing beautiful mittens (hand knit, I'm sure of it!).  I couldn't take my mind of them and want to make a pair for myself, hopefully I find the time before winter is over!  The picture of them isn't that great, but I'm sure those of you who saw the movie didn't miss them!
And then there is The Hunger Games, oh my, I want one of these:
What a gorgeous, GORGEOUS piece of….I don't know, cowl?  LOVE IT!  I love this close up of the fabric:
Am wondering how to replicate something like that, it looks so interesting and solid…
And then there is the scarf, not the greatest pictures but the only one I could find.  Again, another……..simple doesn't quite describe it….I'd say raw, raw knit……..it's beautiful and so unpretentious.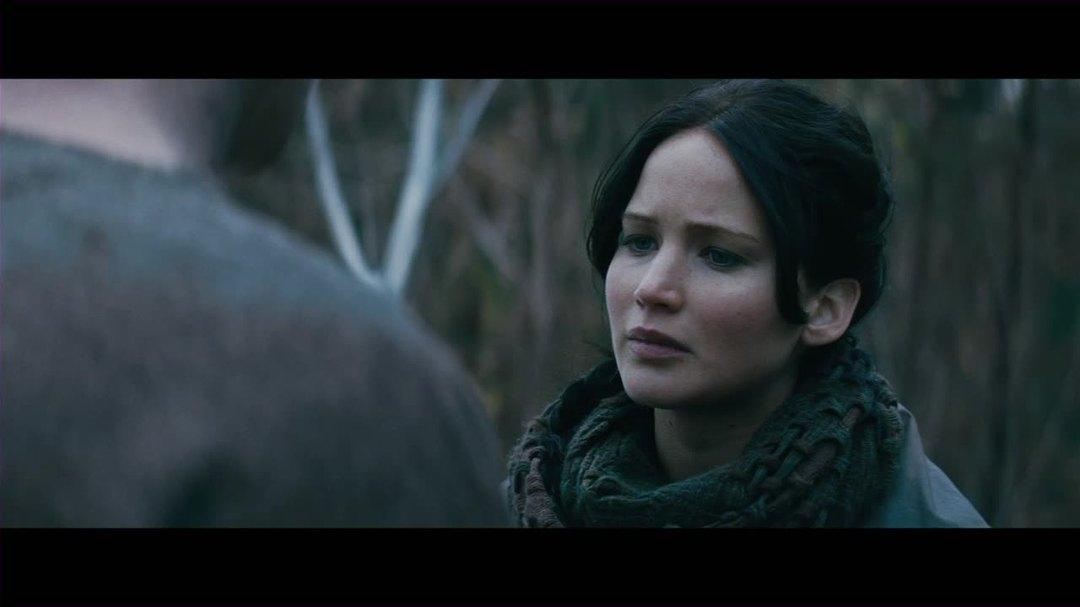 There was one more thing I saw and fell in love with but I couldn't find a picture of it online.  It was a dress of some sort that she slept in that night they showed her waking up from a bad dream…….I so wish I had found a picture of it, it was beautiful!
A dream of mine would be to design and knit for movie characters, it must be one of the best jobs to have!
These are just the most resent movies where I noticed beautiful knits, there are so many!
Until next time,
Knit Away!